Syngonium podophyllum 'Neon Robusta', commonly called Pink Arrowhead Vine, features light green foliage tinged with iridescent pink. These subtropical evergreen climbers are a super versatile species. Happy a bushy houseplant or as an outdoor vine.  Juvenile leaves are ovate with heart-shaped bases and sometimes with silver variegation.  'Neon Robusta' is characterized by its upright and symmetrical plant shape, freely branching growth habit, and dense and bushy plant form.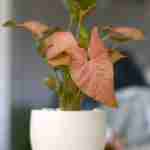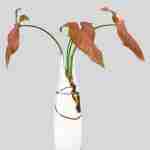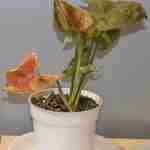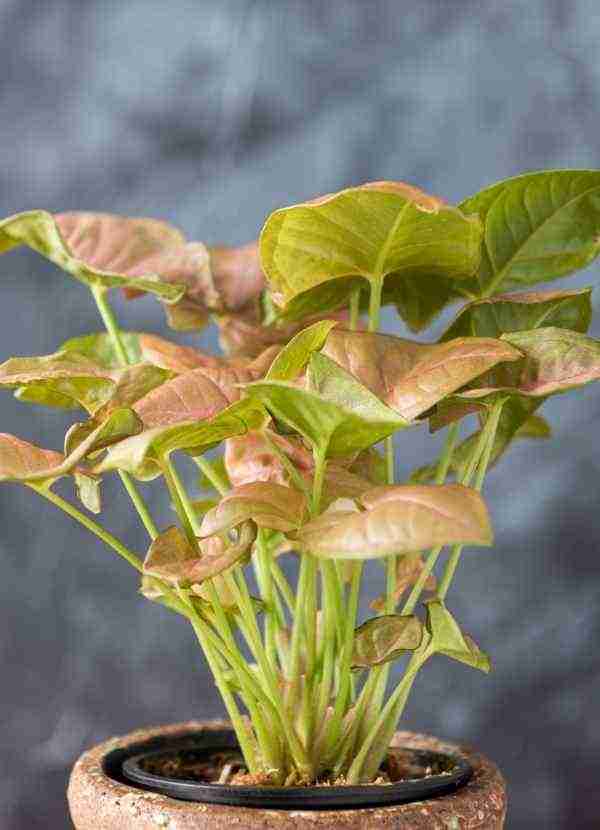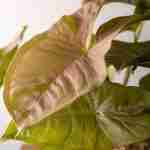 Want to learn more detailed Syngonium Care?
FUZZY, SOFT, Velvety SUCCULENTS
Fuzzy soft succulents are some of the cutest around. Some of my favorite succulents are fuzzy echeveria…
Are you having a hard time keeping these beautiful succulents alive? Let's review the 5 ways you are killing your Jade.
Join our email mailing list
Sign up for the MoodyBloomsCo.com blog alerts and once subscribed, I will send you a notification when a new post has been made.
Support Moody Blooms by using the affiliate links to shop. As an Amazon Associate I earn from qualifying purchases. Additionally, we receive a small commission (at no extra cost to you). Therefore, we can continue to create helpful free content. Thank you, we appreciate it!