As soon as your cuttings in water are ready for soil, pot them up in a small container with well-draining soil. Be very careful with the fragile roots during the transfer. Water your new cuttings in soil more frequently than an established plant. This will reduce the shock of transfer. 
First, fill your pot with the Cactus and Succulent soil mixture. Second, use the chopstick or knitting needle to make holes in the soil. You can put multiple cuttings in one hole or have a separate hole for each cutting. Third, dip the cut end in rooting hormone (optional) and then plant it in the soil. 
Shop our favorite products!
Support Moody Blooms by using the affiliate links to shop. As a result, we receive a small commission at no extra cost to you. Additionally, this helps us so we can continue to create helpful free content. Thank you so much for your support. We appreciate it.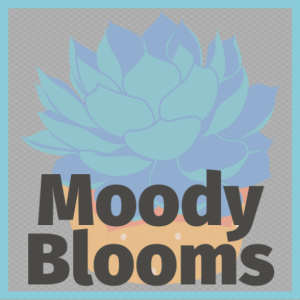 Join our email mailing list
Sign up for the MoodyBloomsCo.com blog alerts and once subscribed, I will send you a notification when a new post has been made.