Succulent Seashells are easy to make. Do you love succulents and seashells? Want to combine them? Watch the video tutorial below or keep reading.
Two of my favorite things ever are the beach and succulents. Anytime I can combine the two, I jump on it. This is one of my favorite succulent displays to date. To make these you will need some gorgeous seashells.
If you do not live close to the ocean or stores that carry larger seashells you can find them here. Or, click on the individual shell. There are so many beautiful seashells to choose from.
Another option is to fill the seashells with soil. And use rooted succulents or succulent cuttings. Just like we did here in our succulent topped tree stumps.
If you are using succulent cuttings, be sure to let the ends callus over before watering. After a few days I water once every 1-2 weeks. Use a spray bottle on the stream setting. Try to get the stream right on the roots or stem. Avoiding the succulent leaves if possible.
They are super easy to make and look just beautiful when finished. I hope you enjoy making them as much as I did. Furthermore, I'd love to hear if you decide to make one!
Shop our favorite products!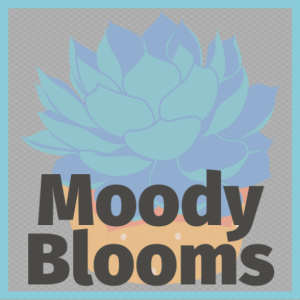 Join our email mailing list
Sign up for the MoodyBloomsCo.com blog alerts and once subscribed, I will send you a notification when a new post has been made.
Support Moody Blooms by using the affiliate links to shop. As an Amazon Associate I earn from qualifying purchases. Additionally, we receive a small commission (at no extra cost to you). Therefore, we can continue to create helpful free content. Thank you, we appreciate it!