Aeoniums are a genus of succulent plants (about 35 species) native to the Canary Islands. Some have even been found in Cape Verde Islands, Madeira, Morocco, and eastern Africa. Leaves of Aeoniums (pronounced ee-OH-nee-um) are typically rounded and arranged in glossy rosettes. Foliage can be a solid color, or variegated in shades of green, yellow, cream, purple, and red. It is commonly referred to as Tree Houseleek. Plants are propagated by leaf cuttings (some varieties), stem cuttings, and by seed. 
Small, star-like flowers grow in clusters from the center of the rosettes. Fleshy leaves make these plants quite similar to several other succulent plants. For example, Echeverias and Sempervivums (commonly known as Hens and Chicks). There are many popular aeonium hybrids and cultivars available. Indeed, these are easy to care for and very hardy plants. Perfect for landscaping in mild, dry climates. View our Aeonium Variety Gallery below.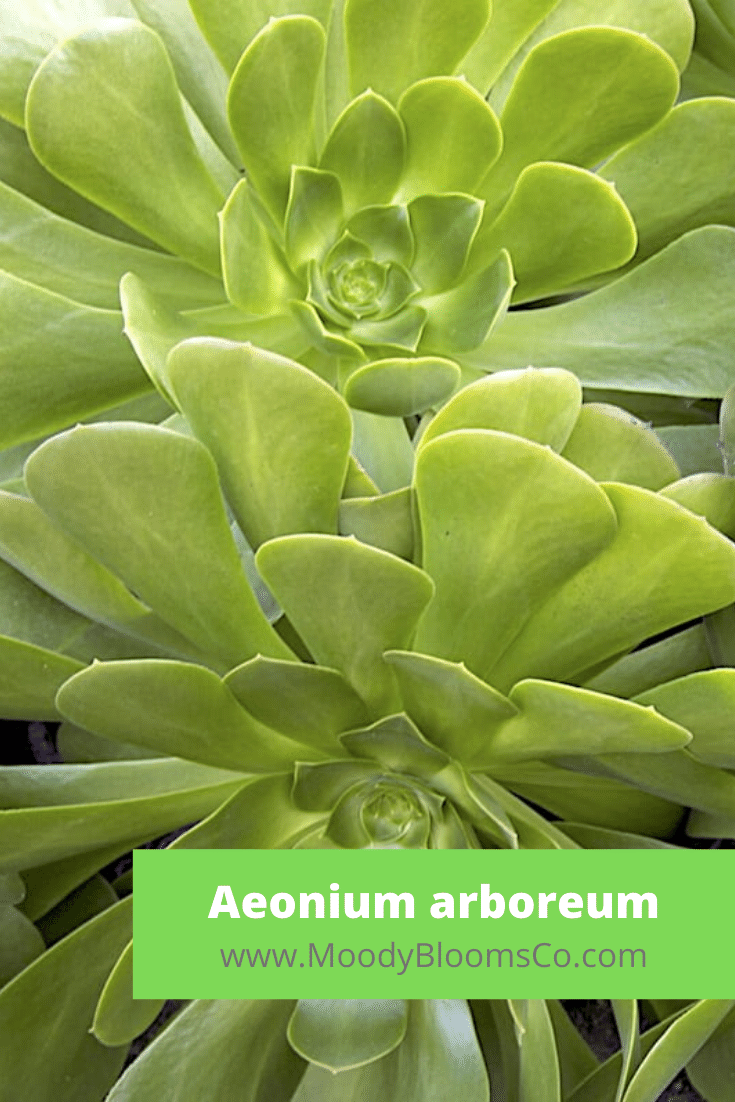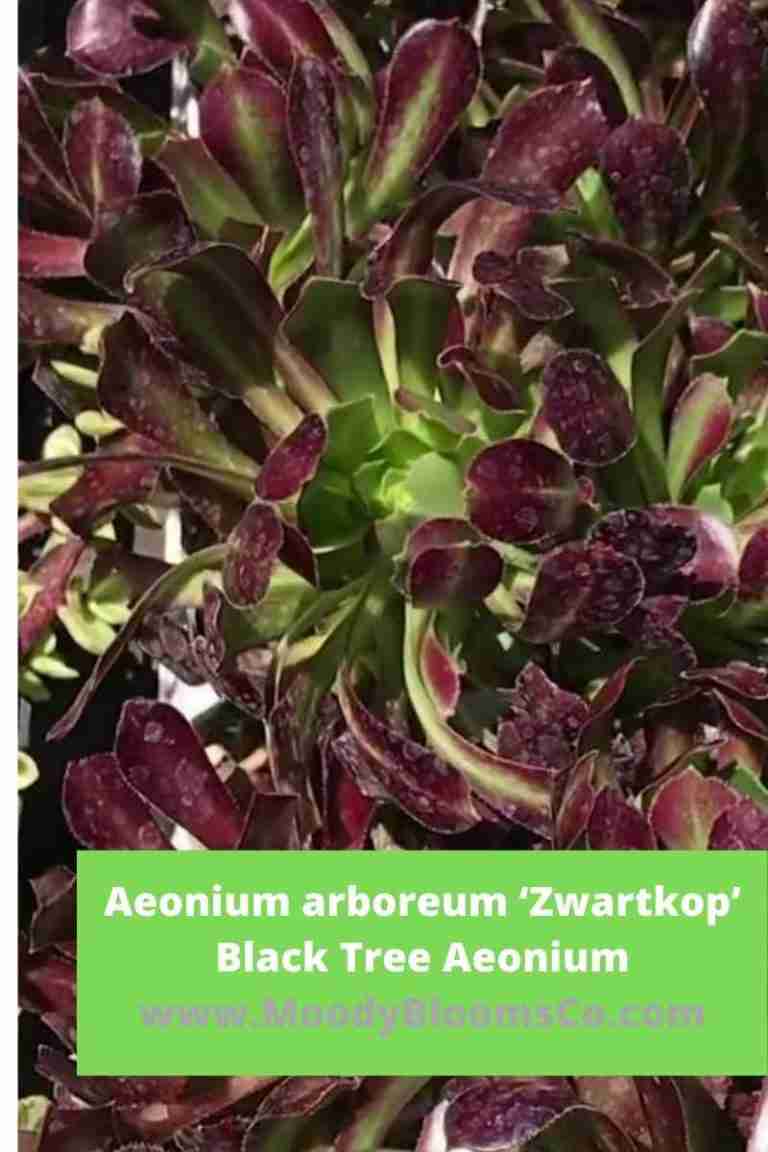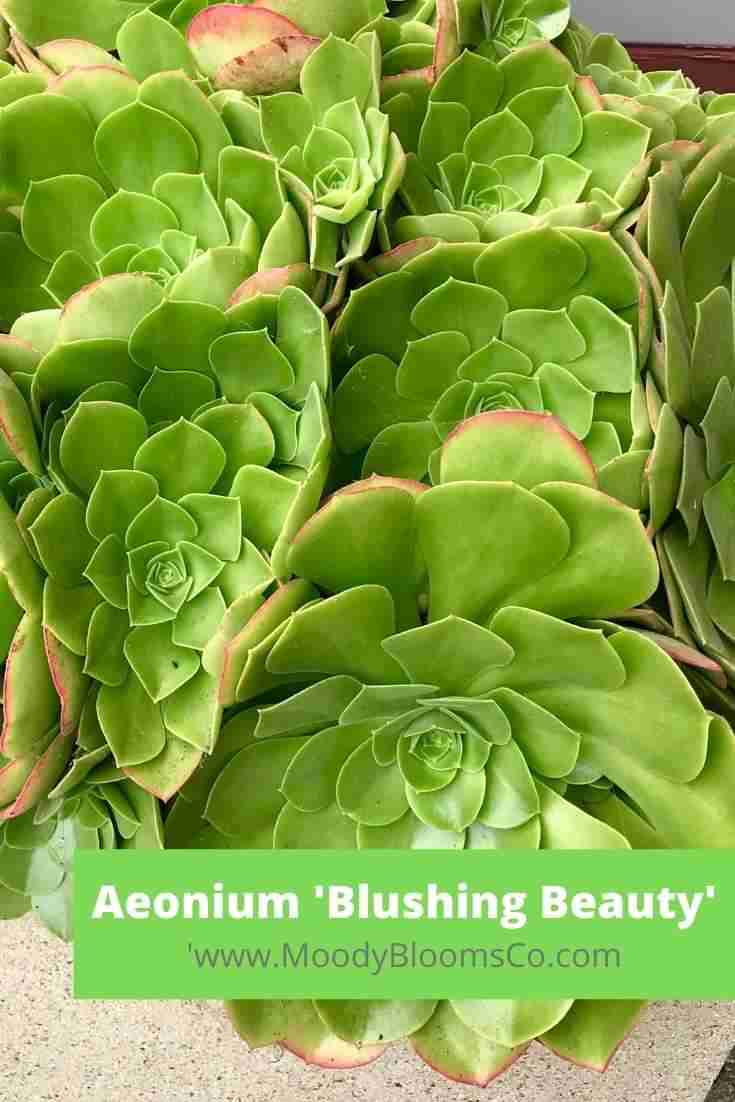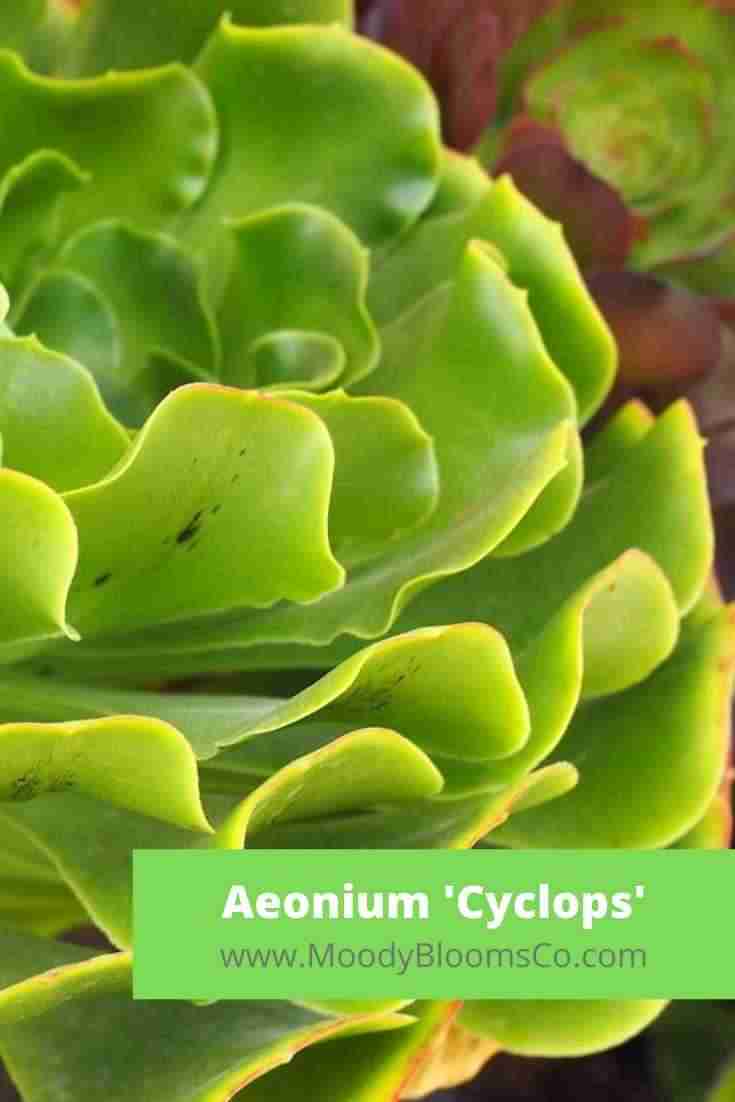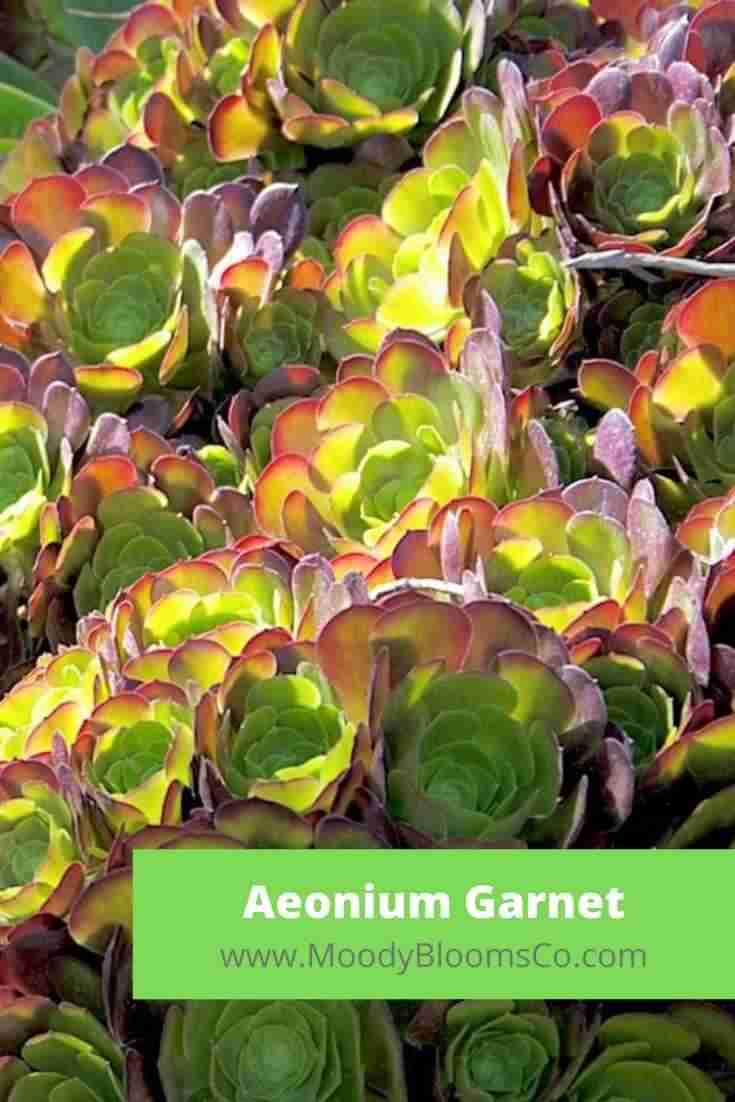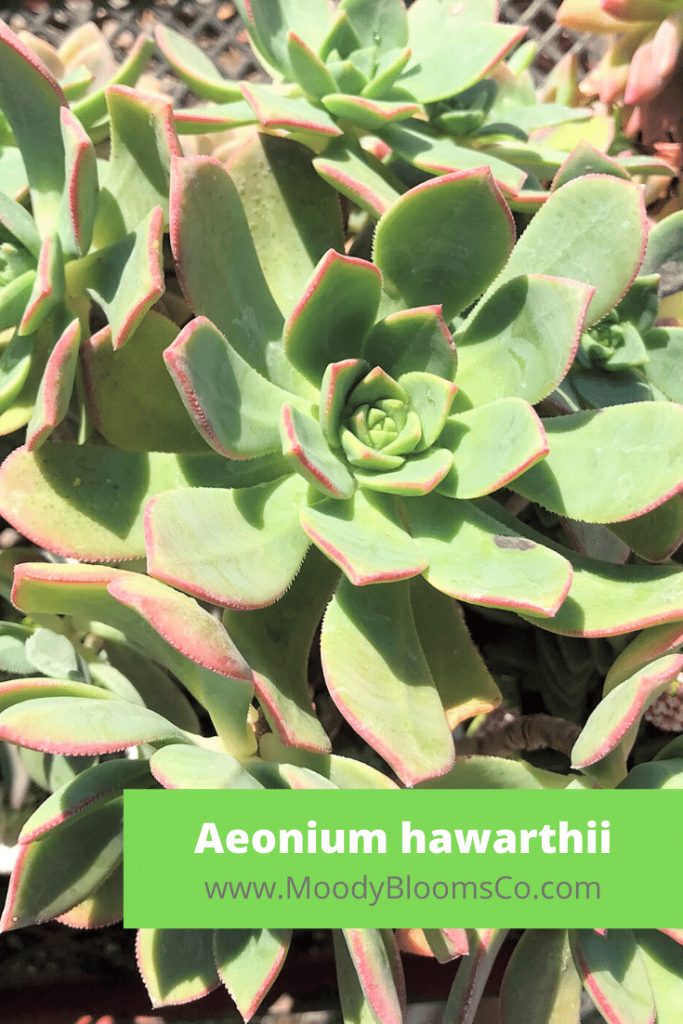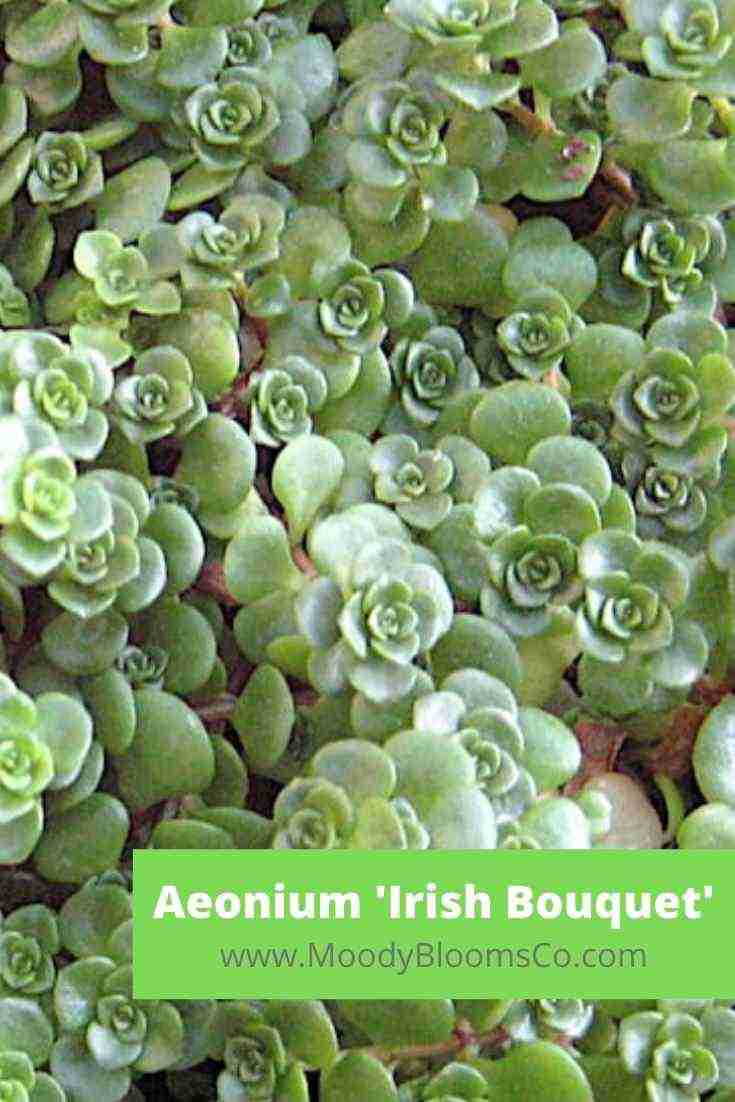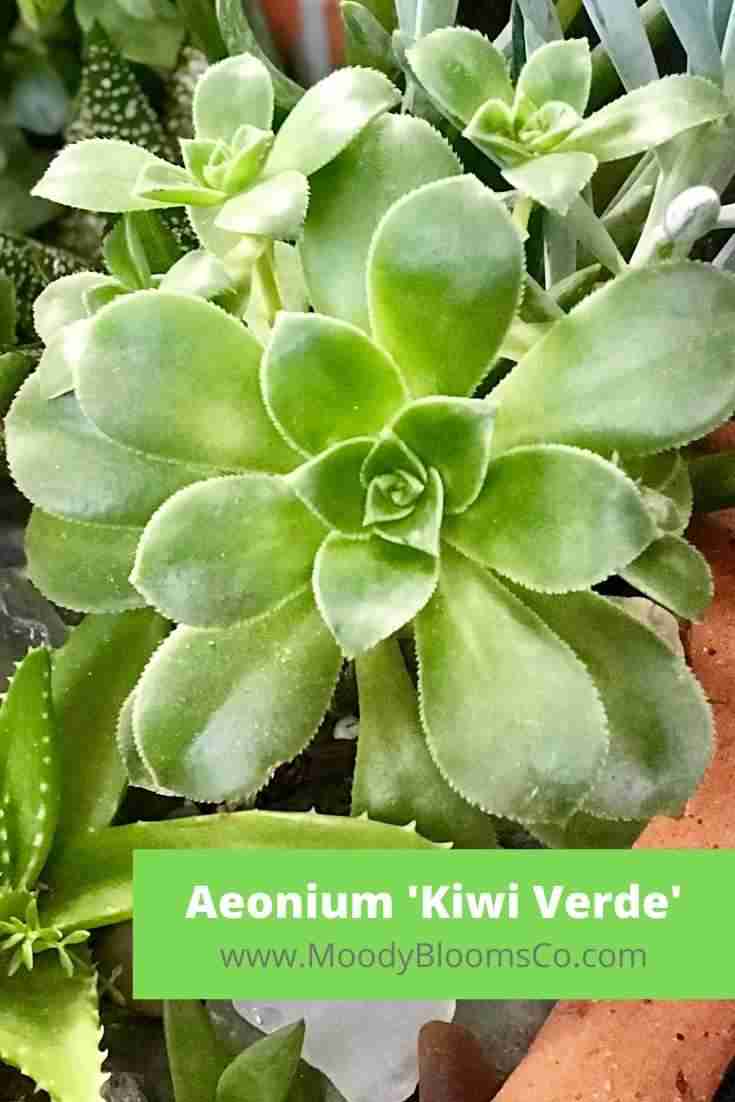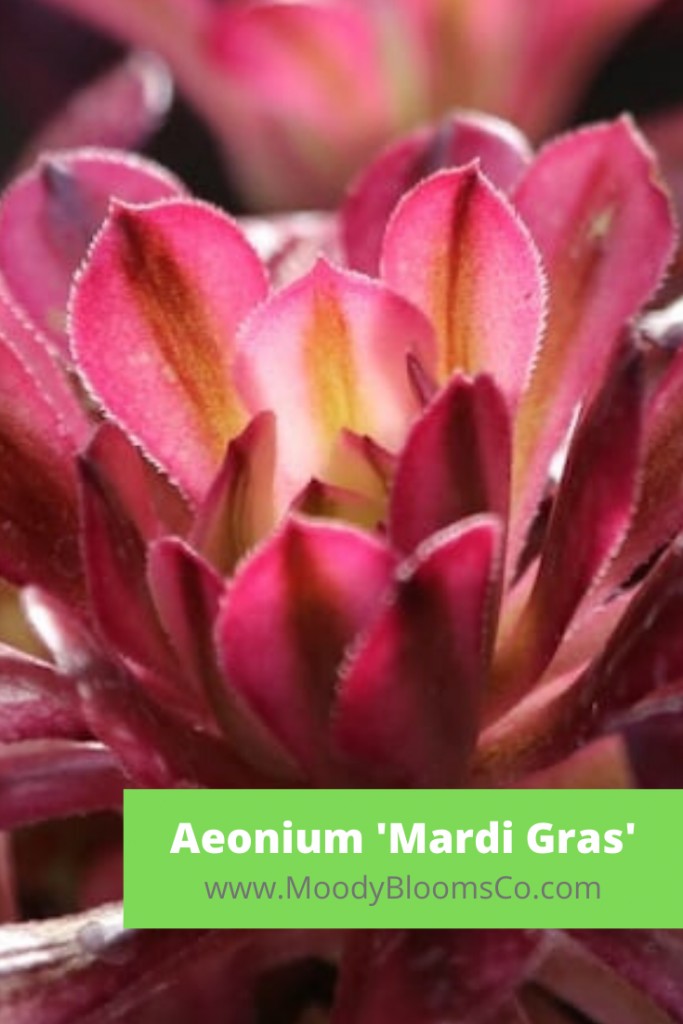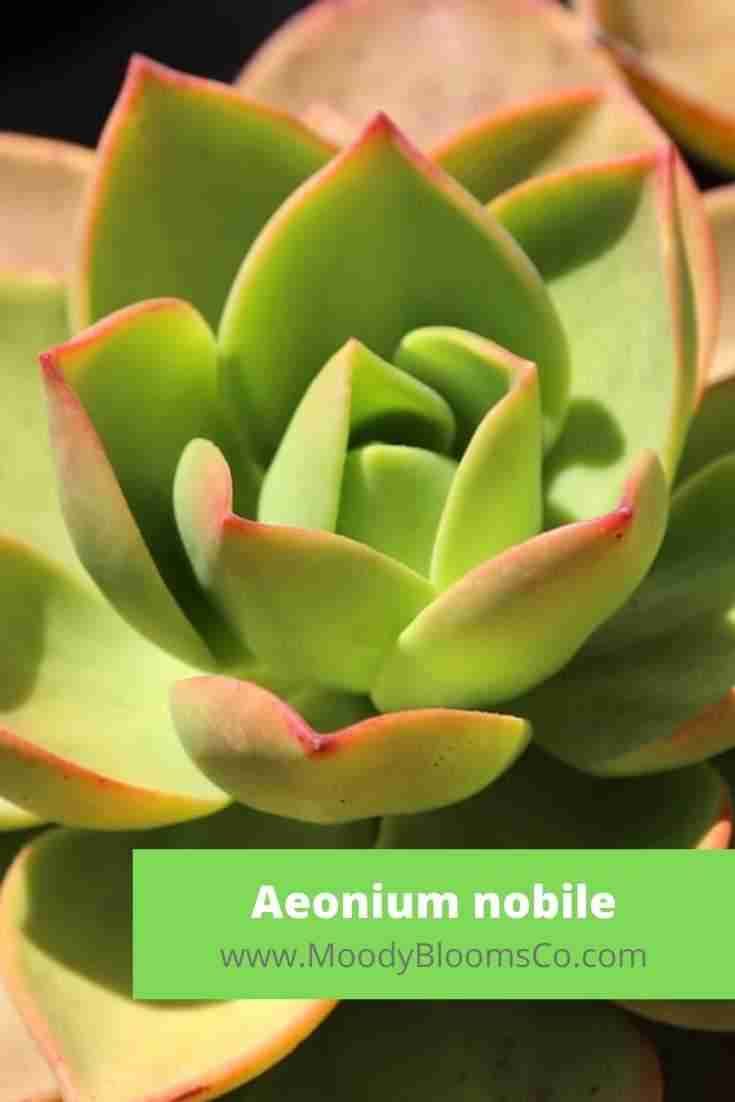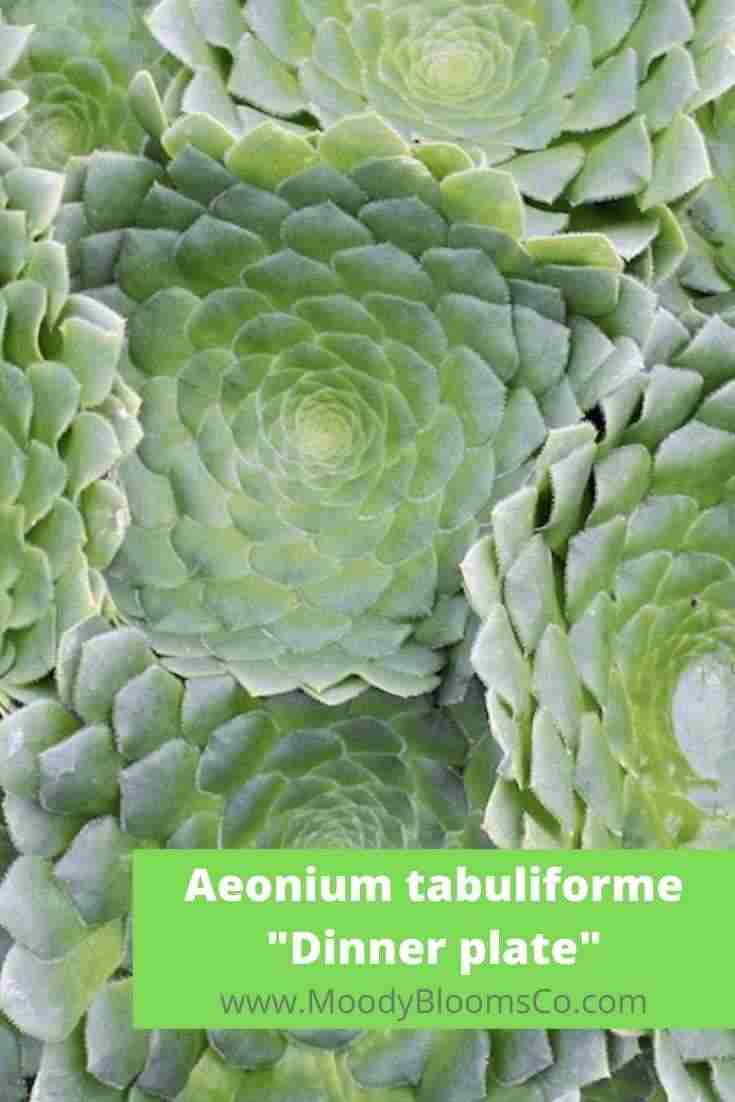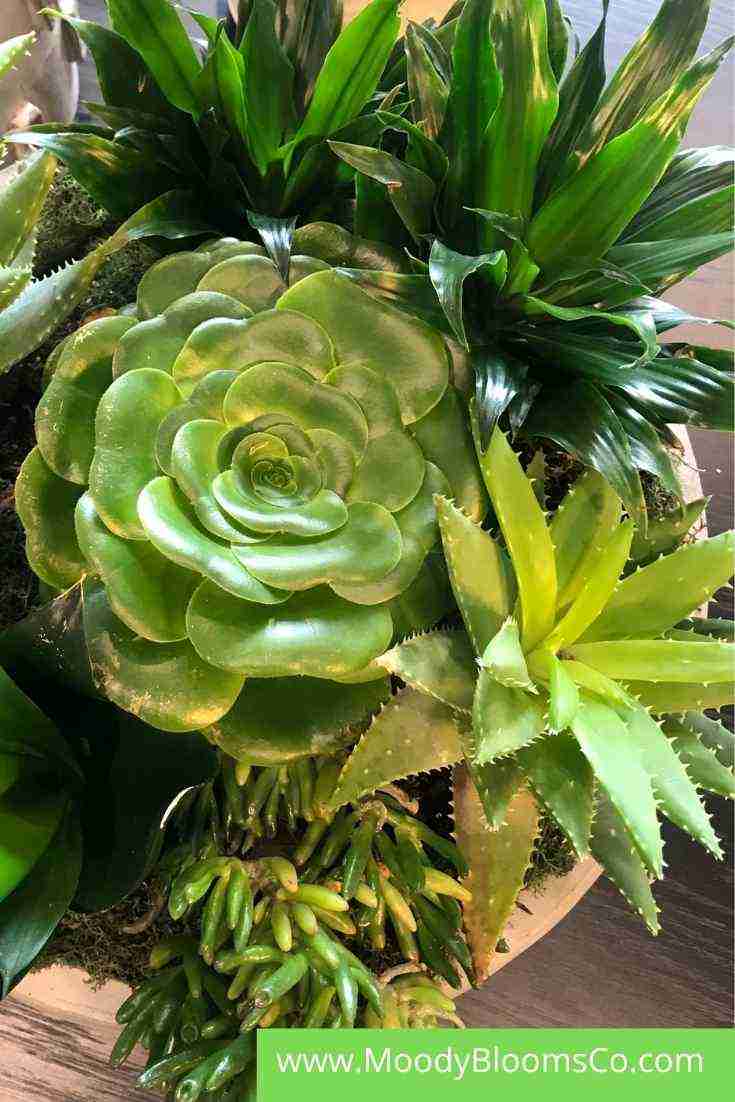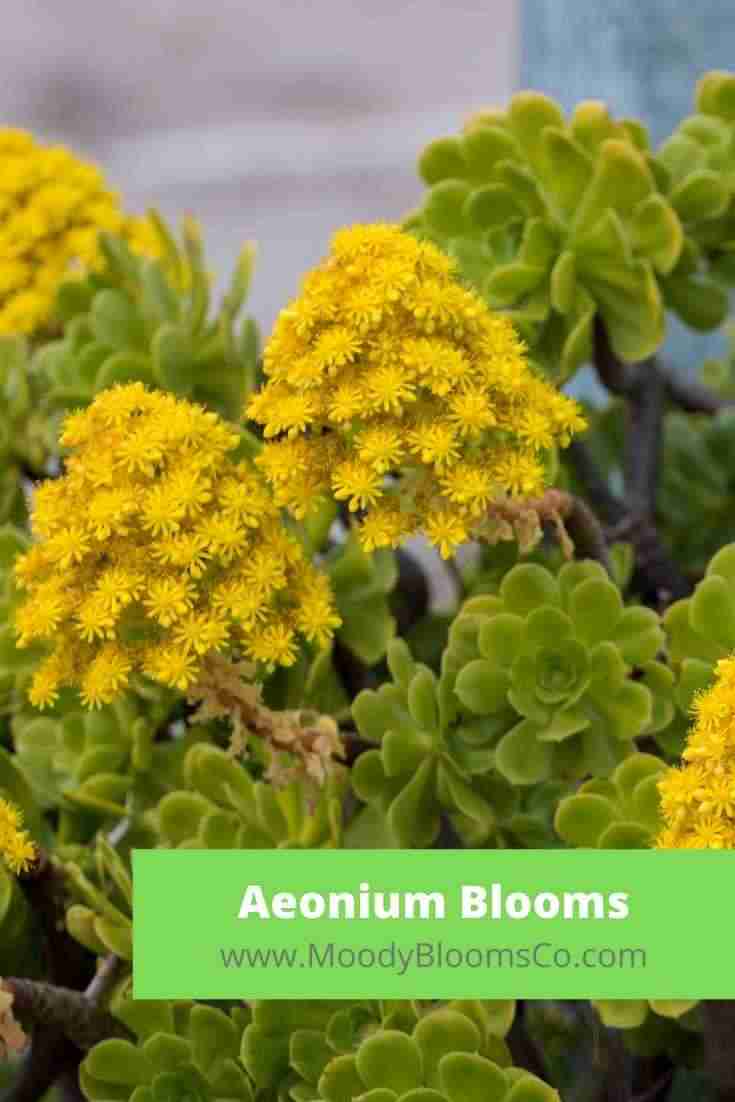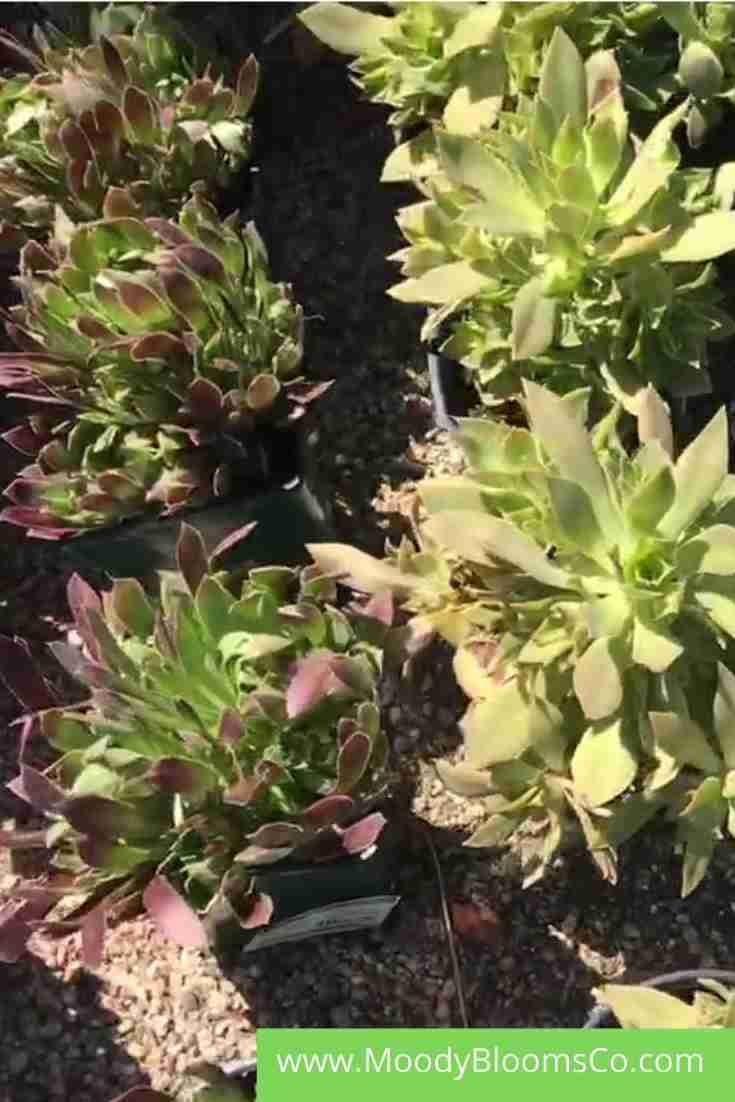 Light
Aeonium succulents grow best in partial to full sun. Of course this depends on the specific species. Indoors, they prefer bright, indirect light. They can also tolerate full sun. 
Although aeoniums enjoy plenty of sun, they should not be placed in full sun without gradual acclimation. Too much sun too soon, can result in leaf
sunburn
.
When grown in low light, succulents can become etiolated. Etiolation is basically the plant stretching toward the light. Additionally, the plant will look stretched out and not quite as attractive. However, in low light conditions, they can grown successfully with

grow lights
.
Water
Aeoniums have similar watering needs as most succulents. Deep but infrequent watering will work best. Water when soil is dry about 2-3 inches (5-8 cm) down. 

Overwatering may cause your aeonium succulent to rot. Like most succulents, they are quite tolerant of dry conditions. However, overly wet conditions should be avoided. When in doubt, a

moisture meter

is a great inexpensive gardening tool. Definitely perfect for beginners or novice gardeners. Remember, overwatering kills plants much more often than underwatering.
Soil
Like most succulents, Aeoniums prefer well-draining soil. 
Succulent soil
 or potting soil amended with 
pumice
 or 
perlite
is best.
Whether you use commercial potting soil mix or make your own, make sure it drains properly. Additionally, d
rainage holes in your pots are necessary to keep your aeonium plants happy and healthy.
Temperature
Aeoniums are not frost tolerant succulents. If you live in colder climates, be sure to bring them indoors when temperatures begin to drop. Some Aeonium succulents will tolerate hotter temperatures better than others. Additionally, keep an eye on plants in blazing temps.
Propagating Aeoniums
Aeonium succulents are best propagated through stem cuttings, leaves (some varieties) or seeds. Of course stem cuttings are the most popular method. In fact, growing from seed can be very time-consuming. Additionally, they also have a lower success rate. If you want to speed up the propagation process, this can be done by leaf and stem cuttings.

Propagation is a great way to grow your plant collection. Once you have the process down, you can easily multiply your succulent collection.
Stem cuttings
Sharp tools are preferred to minimize damage to your cuttings.
First, take a sharp pair of scissors and cut off the top of the plant. This may be a frightening experience at first. However, eventually you'll be happy with the results. Finally, when removing stem cuttings, allow them to dry for three to five days before planting in soil or propagating in water. Of course this may vary depending on your climate. Definitely 
Water propagation
is my favorite propagation method. Although, soil propagation works well too. 
Rooting hormone
is optional, but may help succulent cuttings root faster. When placing stem cuttings in soil, make sure the stem is upright. Additionally, ensure the soil is well-draining. Furthermore, you can test if your cuttings have rooted by gently pulling on it. If there is resistance, it has established roots.