Graptosedums are sprawling plants. They look great in hanging baskets and make lovely groundcovers. During spring and fall you will see the most growth. In spring look for white flowers – a sign that your Graptosedum is healthy.
Because sunlight is so essential for this plant, you'll get the best results growing outside. Zones 9-11 can sustain Graptosedum all year long. In other areas, plant your succulent in a container that can be brought indoors when it's cold out. Avoid leaving your Graptosedum in temperatures below 30° F.
Graptosedum is a hybrid of two genera: 
Graptopetalum
 and 
Sedum
. You may see it written as xGraptosedum. Although this genus has many varieties, the care is universal.
Graptosedum 'Francesco Baldi'
A sprawling succulent with long, hanging stems and rosettes close to the ground. Leaves are blue-gray, and turn pink with increased sun. During the winter, they may even become purplish-brown.
'Francesco Baldi' has a common cultivar called Graptosedum 'Francesco Baldi' f. cristata
. Rosettes grow on top of a crest, which is a thick, cactus-like stem.
Graptosedum 'Darley Sunshine'
This dainty Graptosedum has thick, long leaves with pink tips. It produces lots of offsets, which are great for propagation.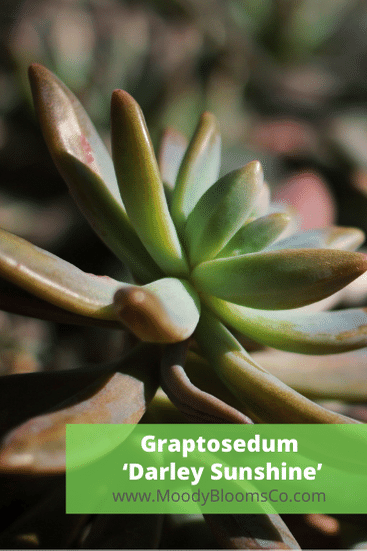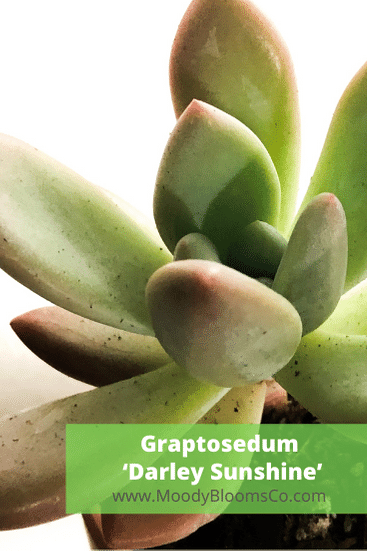 Graptosedum 'Vera Higgins', 'Alpenglow'
Graptosedum 'Alpenglow' (aka 'Bronze' or 'Vera Higgins') has brilliant pink leaves, shading from light rose to deep coral.
Well-known for its deep burgundy color. The color comes from exposure to cool temperatures, so the succulent is more green at first. Although the burgundy is beautiful, don't be tempted to lower the temperature too much. 'Alpenglow' is only cold hardy to about 25° F.
The stems can grow long and start to bend and trail, with leaves growing on the full length of the stems. It can also be kept more compact with regular pruning. A strong grower that can eventually form thick clusters in a range of sunset tones. This cultivar is likely a hybrid of Graptopetalum paraguayense x Sedum stahlii.
Graptosedum 'Bronze', 'Coffee'
'Bronze' or 'Coffee' can handle a minimum temperature of 15° F. Because of this, it can often survive outdoors in zone 8b. Unlike other varieties, the leaves of 'Bronze' grow abundantly below the rosettes. The cylindrical shape this makes gives the succulent a fuller appearance.
Graptosedum 'California Sunset', 'Peach Blossom'
'California Sunset' is a festival of orange and pink. Leaves actually start out gray and then change color as they mature. A fully-grown rosette will resemble a vibrant sunset in color.
Shop our favorite items!  We may receive a small commission (at no cost to you) which helps us continue to produce free content. Thanks so much for your support!