Charcoal in terrariums is optional, but definitely recommended. It is typically layered under the soil in closed-top terrariums. This helps with humidity and any funky smells. The Charcoal can have amazing benefits for plants. There are different types which have different uses. It can be hard to know which charcoal is best to use for your specific needs.
Charcoal for your terrarium should be porous and absorbent if you want it to get rid of any impurities. Activated charcoal also known as activated carbon is best for terrariums. It's available in different forms such as powders, pellets and capsules. 
Activated charcoal is charcoal that has been treated with oxygen to open up the tiny pores between the carbon atoms. This makes it extremely porous.
It is treated at very high temperatures. Furthermore, it 
is made by re-burning charcoal made from organic material, like hardwood or coconut shells. Resulting in a very fine and lightweight charcoal that is highly porous. 
It can absorb up to 200 times its weight. Additionally, it claims to absorb certain toxins. Also neutralizing certain chemicals and funky smells like compost. Furthermore, it's used in outdoor soil to soak up pesticide or herbicide spills and used for filtering drinking water.
Activated charcoal is great for removing odors and toxins from soil. When a terrarium has a closed top gasses given off by plants and chemicals in the soil can build up. In fact becoming toxic to the plants. Bacteria can develop in the humidity and cause your closed terrarium to smell. 
Shop our favorite products!
Support Moody Blooms by using the affiliate links to shop. As a result, we receive a small commission at no extra cost to you. Additionally, this helps us so we can continue to create helpful free content. Thank you so much for your support. We appreciate it.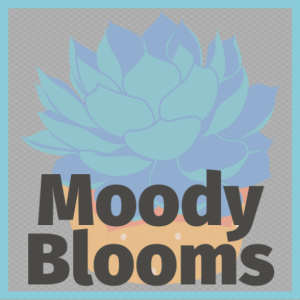 Join our email mailing list
Sign up for the MoodyBloomsCo.com blog alerts and once subscribed, I will send you a notification when a new post has been made.